Vitamin D3 Oil 5 MIU/g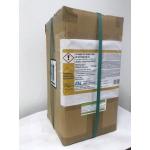 Vitamin D3 oil performs important functions in the body of animals. He takes part in oxidizing processes, which ensure the normal functioning of the vital organs. Vitamin D3 is also involved in phosphate, carbon and lipid exchange. The preparation increases the natural resistance of the organism and indirectly affects the growth and development of young farm animals.
Vitamin D3 oil is available only in the original manufacturer's packaging, 10 kg net, in drums.
Storage: Store in closed containers, protected from direct sunlight, cool, dry place. Shelf life is 1 year.
We look forward to a mutually beneficial and long-term cooperation!